First Aid/CPR/AED Instructor
Create an Instructor team for your organization or business
Thank you for your interest in the American Red Cross First Aid/CPR/AED Instructor program.  In order to register for an instructor course students must:
be at least 16 years of age on the date of class
certified as a Red Cross First Aid/CPR/AED Provider or equivalent. Certification cannot be an "online only" course or a class designed by a private business. Examples of the accepted certifications are provided below.
Other certifications accepted for this course are: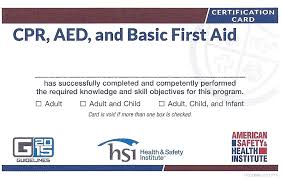 American Safety and Health Institute (ASHI)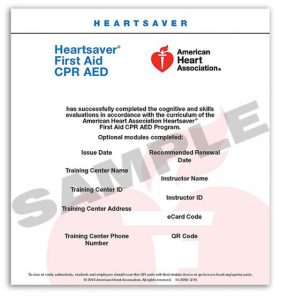 American Heart Association (AHA)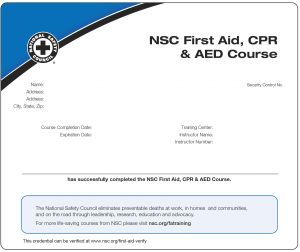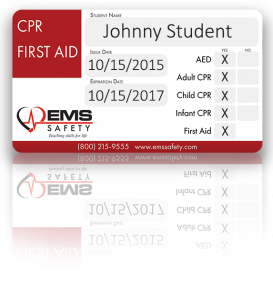 Certifications that are NOT accepted are:
CPR/First Aid courses completed entirely online.
Be cautious of any website that offers a certification card after completing a 100% online-only course. Look for these key phrases:
Free Instant Certification Card
100% Online CPR Certification Card
Download Your Free Wallet Certification Card Instantly
Nationally Accepted Certification Card
Online First Aid and CPR Recertification Card
Print Your Official Wallet Certification Card Instantly
No hands-on skills test required
No need to attend classes in person
Pass the online exam and get your certification card, signed by a professional instructor, today
Certifications cards issued by private businesses or training centers.
For additional income, some businesses offer CPR and First Aid classes that follow ECC guidelines but are NOT an official course offered by the AHA, Red Cross, etc. Key phrases commonly used are "AHA compliant, "AHA certified", "adheres to ECC guidelines", etc.
The card will be accepted if the official logo of the accepted organization (AHA, Red Cross, ASHI, etc) is present on the card.
If you are unsure that a certification will be accepted, please email a copy to info@moonvalleycpr.com for verification BEFORE registering.
Class Summary
This course will train instructor candidates to teach American Red Cross First Aid/CPR/AED courses. In order to participate in this course, you must possess a current basic-level American Red Cross First Aid/CPR/AED certification or equivalent (certifications issued by AHA, ARC, ASHI and NSC) and be at least 16 years of age on the last day of the instructor course.  This is a blended learning course consisting of online content, and classroom segments. Online material must be completed prior to attending the classroom activities. For more information, please reference the attachment you will receive via e-mail when you register for this course.
Ready to get started? Complete the form below to begin registration.